pdfFiller is not affiliated with any government organization
MASM 5018 2010-2023 free printable template
Show details
Hide details
APPLICATION FOR SPECIFIED MEDICAL PROFESSIONS FOR PROFESSIONAL LIABILITY INSURANCE Claims Made Basis APPLICANT S INSTRUCTIONS 1. MASM 5018 02/10 Page 1 of 6 EDUCATION/EXPERIENCE Individual Applicant Only Institution Name and Address i ii Years of Training From To Degree or Certification Attained Where have you practiced your profession during the last ten years In From To Have you ever failed any professional licensing or specialty organization examination. Answer all questions. If the answer...
Get, Create, Make and Sign masm medical professions online
Get Form

eSign

Fax

Email

Add Annotation

Share
How to fill out masm application specified medical
How to Fill Out MASM Application Specified Medical:
01
Start by obtaining the MASM application specified medical form. This form is typically provided by the relevant organization or agency requiring the medical information.
02
Gather all necessary personal information for the application. This includes your full name, date of birth, contact details, and any other relevant identification information.
03
Carefully read through the form and understand the specific medical requirements being asked for. It could include details about your medical history, current medications, allergies, surgeries, or any existing medical conditions.
04
Provide accurate and detailed information for each section of the form. Ensure that you do not leave any required fields blank, as this may delay the processing of your application.
05
If any section of the form is not applicable to you, indicate this clearly to avoid confusion. Sometimes, certain medical questions may not be relevant to everyone.
06
If there are any supporting documents required, such as medical reports or letters from healthcare professionals, make sure to attach them along with the completed form. Be sure to make copies of all documents for your own records.
07
Review the filled-out form and ensure that all information provided is correct and legible. Double-check for any typographical errors or missing information. A thorough review before submission helps minimize any potential issues.
08
Submit the completed form along with any required documents according to the instructions provided. Pay attention to the specified submission method, whether it is through mail, in-person, or electronically.
Who Needs MASM Application Specified Medical?
01
Individuals applying for specific job positions that require medical clearance or certification may need to fill out the MASM application specified medical form. These positions might include those involving heavy physical labor, exposure to hazardous substances, or jobs that require a certain level of physical fitness.
02
Students participating in certain academic or extracurricular programs, especially those involving physical activities or travel, may be asked to provide a MASM application specified medical. This requirement ensures the students' health and safety during their participation.
03
Athletes and sports professionals may be required to submit the MASM application specified medical form as part of their eligibility process. This step helps identify any potential medical conditions or limitations that could affect their performance or overall well-being.
In conclusion, filling out the MASM application specified medical form involves carefully providing accurate information about your medical history and complying with any specific requirements. Various individuals, including job applicants, students, and athletes, may need to complete this form depending on the specific program or position they are involved in.
This is how it works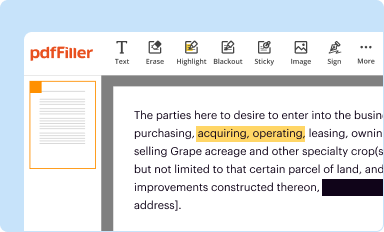 Edit your masm application specified medical form online
Type text, complete fillable fields, insert images, highlight or blackout data for discretion, add comments, and more.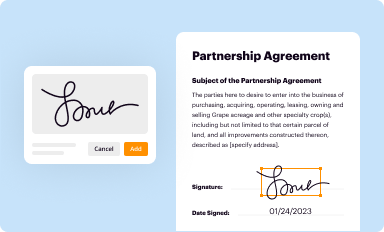 Add your legally-binding signature
Draw or type your signature, upload a signature image, or capture it with your digital camera.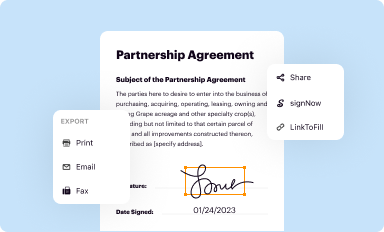 Share your form instantly
Email, fax, or share your masm application specified medical form via URL. You can also download, print, or export forms to your preferred cloud storage service.
Editing masm application specified medical download online
Follow the guidelines below to benefit from a competent PDF editor:
1
Sign into your account. It's time to start your free trial.
2
Prepare a file. Use the Add New button. Then upload your file to the system from your device, importing it from internal mail, the cloud, or by adding its URL.
3
Edit masm download form. Replace text, adding objects, rearranging pages, and more. Then select the Documents tab to combine, divide, lock or unlock the file.
4
Save your file. Select it in the list of your records. Then, move the cursor to the right toolbar and choose one of the available exporting methods: save it in multiple formats, download it as a PDF, send it by email, or store it in the cloud.
With pdfFiller, dealing with documents is always straightforward. Try it now!
Specified Professions Masm Sample is not the form you're looking for?
Search for another form here.
Comments and Help with specified medical masm sample
Video instructions and help with filling out and completing masm application specified medical download
Instructions and Help about professions application 5018 form
Okay this is a follow-up from yesterday's video when I was discussing foam heads and displaying your masks and I just talked about foam filling for a minute and there are some questions regarding foam filling masks and the differences between the foam heads versus the foam fill and what not, so I will get into some of this right now, and hopefully I'll answer some questions' somebody asked why isn't foam filling dangerous like the tyro heads shouldn't it affect it the same way and cause it to dry out the answer is no they are completely different I'm assuming it's the chemical makeup of whatever polystyrene does to the latex foam filling materials do not everybody I know in the Hobby that's a veteran mask collector have that as high-end pieces like this they will not hesitate to foam fill any of them it's pretty, pretty desired technique gravity is one of the biggest problems for a mask over time the masks will obviously just melt into a blob if they're sitting on a shelf or in a box you know you pull your masks out of an attic 20 years later it's ruined so if they're foamed properly not only does it help it from ever drooping again it keeps it completely solid like frozen in time, but a master foam filler can manipulate the mask while it's being foamed to keep that perfect shape it's very tough to foam fill a mask properly I only know one guy that can do it as well as these look how do we know foam filling isn't going to ruin the masks over time while foaming is not a new technique by any means this mask here is the only intact original Vern Landon zombie from 1972 it's the only original paint original hair copy and this mask was foam filled in 1983 and if it wasn't foamed I don't think we would be looking at it today because it would surely be withered away to nothing probably melted there's a couple other copies out there in the world but one of them severely damaged, and it wasn't that foam foaming is pretty hard I think there's only a handful of people out there that can actually do it there is one guy who is the best hands down, and he foamed this zombie in 83 and actually foamed that Frankenstein on the right just a few weeks ago, but I can tell you he is not using that I would not even attempt to fill your masks with great stuff or any kind of expanding foam because I think if you go back in the morning and check on your mask it's gonna look like a basketball, so I wouldn't even mess with this stuff because the foam that appears to be in all of these masks it's slightly pliable I've worked with great stuff before, and it's its very firm and dry when it's finished, so maybe there's people out there that can use it and are successful with it but if you're trying this for your first time I wouldn't even mess with that stuff and I personally do not know how to phone fill a mask it's something I want to learn and experiment with it this year so if I get it down I will post videos on how I did it I do know some guys that can foam only inside a...
FAQ
What is masm application specified medical?

MASM Application Specified Medical (MASM) is a medical software system used to track patient information and medical history. The system includes features such as electronic health records, prescription tracking, appointment scheduling, and insurance billing. MASM can also be used to create custom reports to help healthcare providers better manage their practice.

Who is required to file masm application specified medical?

In the United States, any manufacturer of a medical device that is subject to premarket review must submit a Medical Device Master File (MDF) to the U.S. Food and Drug Administration (FDA) to obtain clearance or approval of the device.

What is the purpose of masm application specified medical?

MASM Application Specified Medical (MASM) is a software application designed to help medical professionals streamline the process of collecting, managing, and analyzing medical data. It helps medical professionals quickly and easily collect, store, and analyze patient data, create reports, and generate billing information. With MASM, medical professionals can quickly and easily track patient progress, manage and analyze patient data, and generate billing information.

What information must be reported on masm application specified medical?

The Masm Application for Specified Medical requires the following information to be reported: 1. Patient Name 2. Patient Address 3. Patient Phone Number 4. Patient Date of Birth 5. Patient Medical History 6. Patient's Primary Care Physician 7. Reason for Referral 8. Diagnostic Tests/Procedures Requested 9. Insurer Information (Name, Policy Number, Group Number) 10. Signature of Patient or Parent/Legal Guardian (if applicable) 11. Signature of Referring Physician

How to fill out masm application specified medical?

To fill out the MASM (Medical Application for Specified Medical) form, follow these steps: 1. Obtain a copy of the MASM application form. This form is typically available on the website of the organization or institution for which you are applying for specified medical services. 2. Read the instructions provided at the beginning of the form carefully. It will include information on how to complete the form accurately and what supporting documents you may need to attach. 3. Begin filling out the required personal information section. This may include details such as your full name, date of birth, address, contact information, and social security number. Ensure that all the information is accurate and up to date. 4. Provide information about your medical condition or disability that requires specified medical services. Describe your condition thoroughly, explaining its nature, impact on your daily life, and any treatments or medications you currently receive. 5. If applicable, include information about your healthcare providers, such as their names, contact details, and the duration of your relationship with them. This is important for verifying your medical condition and may require you to attach supporting medical documents or reports. 6. If you have insurance coverage or are part of a medical assistance program, provide the necessary details in the relevant section of the form. This may include your insurance policy number, coverage period, or any special medical exemptions you have. 7. In the financial information section, you may be asked to provide details about your current income sources, financial resources, and any government assistance you receive. Fill in this information accurately and honestly. 8. Check the form for completeness and accuracy before submitting it. Make sure you have signed and dated the form where required. 9. If there are any additional documents requested, such as medical reports, financial statements, or proof of insurance, ensure that you attach these to the application form. 10. Submit the completed application form and any supporting documents as per the instructions provided. Be mindful of any deadlines and keep copies of the application and attachments for your records. Remember, if you have any doubts or questions about filling out the MASM application form, it is always best to contact the organization or institution offering specified medical services for clarification and guidance.

How can I send masm application specified medical download for eSignature?

masm download form is ready when you're ready to send it out. With pdfFiller, you can send it out securely and get signatures in just a few clicks. PDFs can be sent to you by email, text message, fax, USPS mail, or notarized on your account. You can do this right from your account. Become a member right now and try it out for yourself!

How do I make edits in specified professions masm sample without leaving Chrome?

Add pdfFiller Google Chrome Extension to your web browser to start editing masm medical professions edit and other documents directly from a Google search page. The service allows you to make changes in your documents when viewing them in Chrome. Create fillable documents and edit existing PDFs from any internet-connected device with pdfFiller.

How do I fill out the medical professions masm form form on my smartphone?

Use the pdfFiller mobile app to fill out and sign medical professions 5018 form. Visit our website (https://edit-pdf-ios-android.pdffiller.com/) to learn more about our mobile applications, their features, and how to get started.